MP3 player pictures
Here are some pictures of the MP3 player. Thanks to Jason Tribbeck for taking the photos whilst my camera is out of order.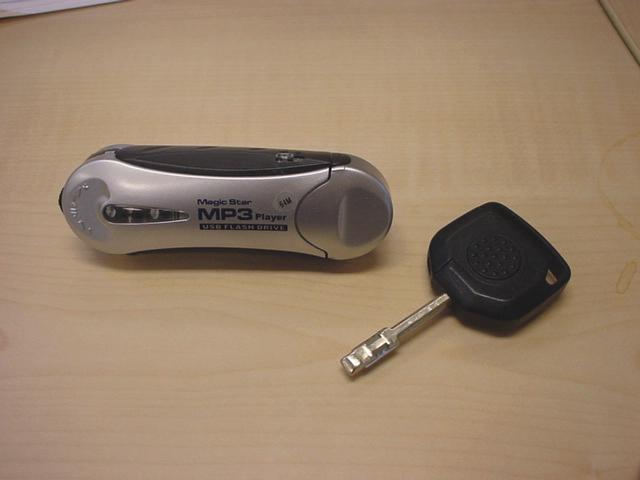 The MP3 player itself. Jason's car key not included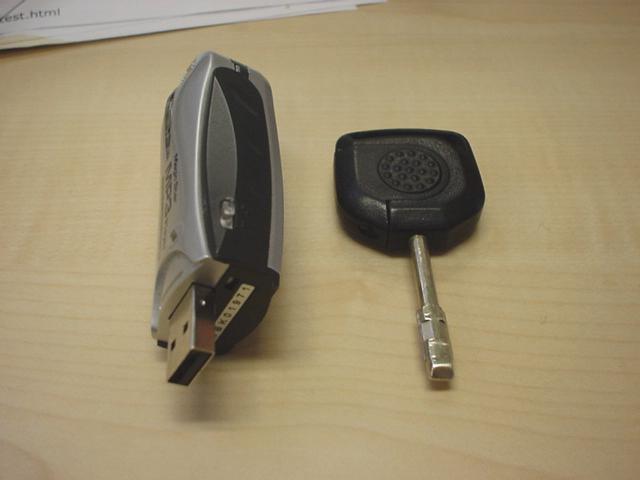 Another view of the player, with USB connector cover removed.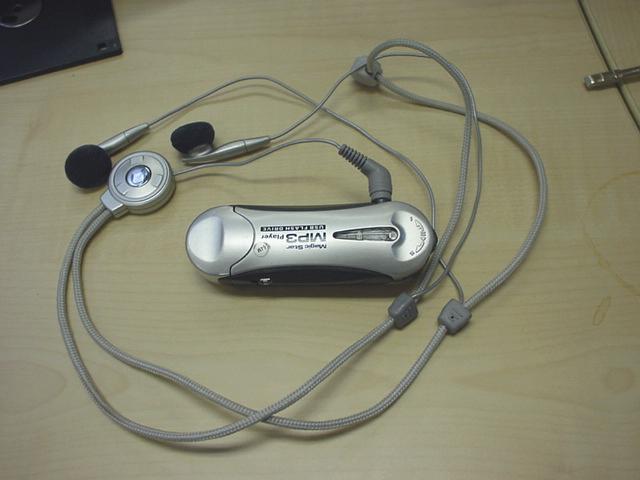 Player with headphones and neck-loop.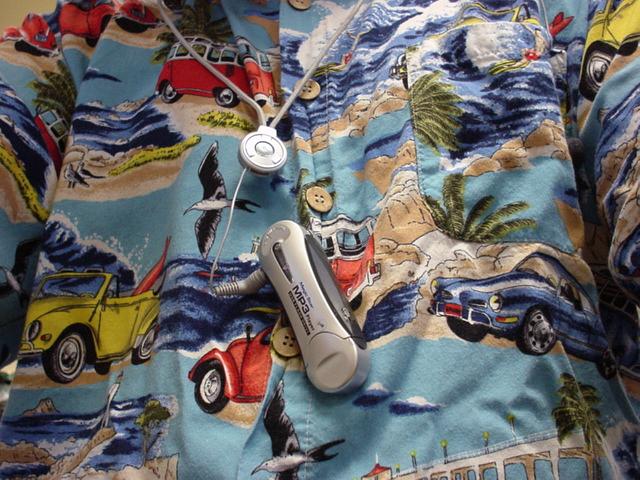 That isn't my shirt! All claims for spilled breakfasts to Jason, please!
I've retained the following picture to show the player attached via the support clip (which Jason has misplaced) - apologies for the poorer quality of this shot: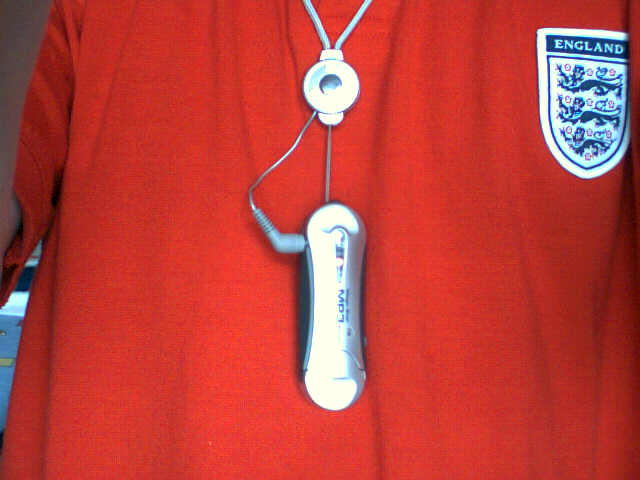 The MP3 player in use

---
Stuart Tyrrell Developments is a trading name of Advantage Six Ltd.
All content
© Stuart Tyrrell Developments 2004
unless otherwise stated.
E&OE.