Home page
Contact us
Products
Projects
Support
Terms
Software
Email
This page last updated
Thu Dec 02 17:45


xD to Smart Media Adapter
This adapter lets you add xD picture card support to an existing card reader which has a Smart Media slot, such as our Digiflash 2 or Digiflash 7.
DigiflashX: £15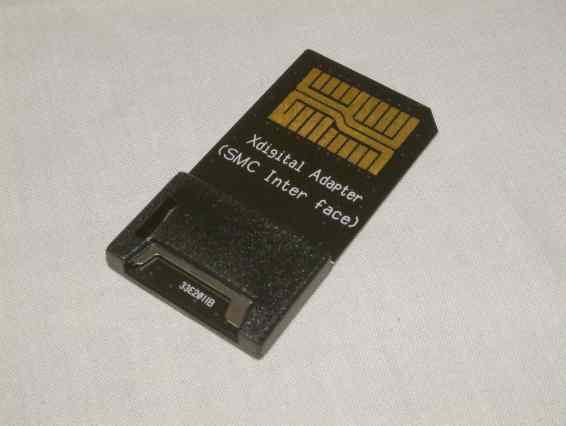 A picture of the DigiflashX
Features
xD cards up to 256Mb supported
Conversion of xD to SMC format
Compatible with existing card readers and software
Related Products

---
Stuart Tyrrell Developments is a trading name of Advantage Six Ltd.
All content
© Stuart Tyrrell Developments 2004
unless otherwise stated.
E&OE.